Table of Contents
---
I. How Prevalent is Depression?
VI. Don't Be Afraid to Reach Out
---
How Prevalent is Depression?
2020 has been a whirlwind of a year, and studies show that it may take its toll on millions of Americans' mental health. Even before the beginning of the COVID-19 pandemic, the World Health Organization (WHO) has reported increases in depression every year. From 2005 to 2015, the WHO reported a worldwide increase of depression of 18.4 percent. This means that the number of people living with depression increased to 322 million. [1]
As the world continues to shift and change around us, it is essential that people remain aware of depression symptoms to ensure the health of their mental state. Because we are encouraged to stay inside and socially distant, it can lead to unpleasant feelings of isolation and loneliness. During this time, it is important to find a healthy balance of safety and emotional fulfillment.
There are several things you can do at home to help your mental state, and your doctor may prescribe antidepressants like Cymbalta (duloxetine), Trintellix (vortioxetine), Rexulti (brexpiprazole), or Ludiomil (maprotiline) for more severe symptoms. Read on to learn more about why depression may be on the rise and ways to combat its symptoms. [2]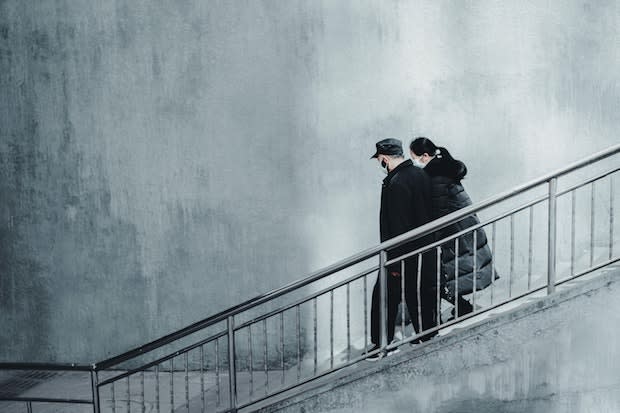 Symptoms of Depression
Several types of depression may affect a person, but some are more severe than others. In clinical depression, a person will have persistent feelings of sadness and hopelessness for most days. This form goes beyond a few days of the blues or bad mood; clinical depression is a serious mental health condition. If you have clinical depression, you may have trouble performing your normal activities, affecting your social and work life. Common symptoms of major or clinical depression may include:
Feelings of sadness, emptiness, or hopelessness
Angry outbursts over small matters
Loss of interest in activities you once found pleasurable
Tiredness or lack of energy
Frequent recurrent thoughts of death or suicide
Anxiety, agitation, or restlessness
These symptoms can differ from person to person and may change as people grow older and enter new life situations. Depression can occur for several reasons, but it is usually due to a combination of genetic, environmental, and biological factors. [3]
Depression & 2020
Now that the whole world is undergoing new life situations, many people may find themselves in an unhealthy mental state. Before the pandemic, the U.S. Census Bureau reported that a third of Americans showed signs of clinical depression and anxiety. Since the pandemic began, researchers estimate that those numbers are on a steady rise. [2]
The pandemic has resulted in job loss, social isolation, and financial worries. All of these factors can be a huge source of psychological distress. Contributing factors to depression include:
Trauma from widespread disease
Loss of community
Reduced access to caregivers
Unemployment and housing insecurity
Fear of getting sick
Unprecedented physical distancing
This is the first time in many people's lives when they cannot hug or visit their loved ones. Humans are naturally social beings, so imposed isolation can trigger many mental health conditions, like depression. [2]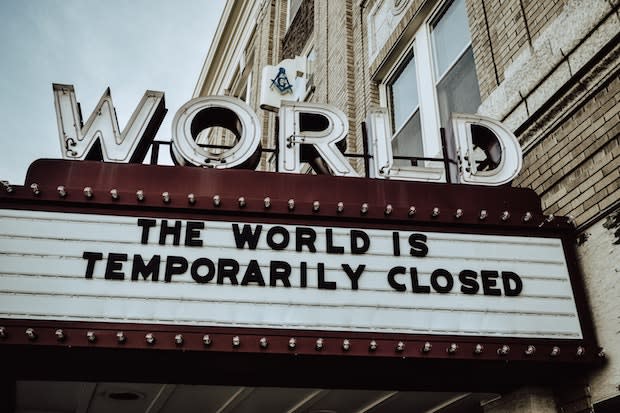 Telepsychiatry
People may be physically more alone, but that does not mean they have to suffer by themselves. Telepsychiatry has taken off since COVID-19 began, and it can provide people with psychological help from their own homes.
This form of psychiatry offers several benefits, especially convenience and accessibility. People can log onto a video format and be in contact with their psychiatrist instantly. Telepsychiatry eliminates the need to travel anywhere, pay for gas, and change your schedule for appointments. Many may think that telepsychiatry may not be as effective as in-person counseling, but this is not the case. The American Psychiatric Association offers the following services through telepsychiatry:
Family therapy
Group therapy
Medication management
Client education
Individual therapy
Psychiatric evaluations and diagnoses
This type of mental health care can be effective for people of all ages and can provide care to those in rural or geographically isolated areas. Many studies report that most patients are satisfied with the level of care they receive over a digital format. In some cases, this form of therapy can be less expensive than traditional therapy. [4]
Routine & Mindfulness
COVID-19 has thrown people's traditional routines into disarray. Tailoring your lifestyle can be particularly stressful during this time, but keeping to your normal habits and routines can help keep your stress under control. Because it is difficult to connect with others during this time, it is important to do little things to improve your everyday life. This can include getting a good night's sleep, maintaining good nutrition habits, and sticking with an exercise routine.
You may have had to move those routines into a safe space inside, but several online exercise routines can keep you moving. Exercising and eating can significantly help your mood and anxiety, so it is essential not to stop your normal routines.
Being trapped inside is tough on the mind, but several apps are available for download that can keep you calm and centered. Mindfulness apps may keep depressive symptoms at bay and keep your head clear of any negative thoughts or emotions. [2]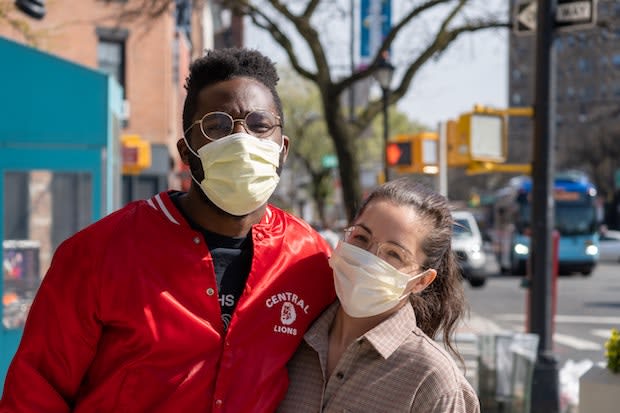 Don't Be Afraid to Reach Out
You may not see your loved ones in person, but we can always reach out for a call or video chat if you are feeling down. Staying socially connected is integral to a positive mental state. If you are feeling depressed, it is not shameful to reach out for help. Everyone needs help at some point, and coping mechanisms may not be enough for some people.
During this time, it is likely that one of your friends or family is experiencing the same feelings as you. It's okay not to be okay. If you feel out of sorts and in need of social interaction, call a loved one, and you will likely feel better by the end of your conversation.
If this interaction doesn't make you feel better, several resources are available if your depressive symptoms become unmanageable. You can call the Suicide Prevention Lifeline at 1-800-273-8255 to talk to someone or call your doctor or mental health professional. [3]
The content in this article is intended for informational purposes only. This website does not provide medical advice. In all circumstances, you should always seek the advice of your physician and/or other qualified health professionals(s) for drug, medical condition, or treatment advice. The content provided on this website is not a substitute for professional medical advice, diagnosis, or treatment.